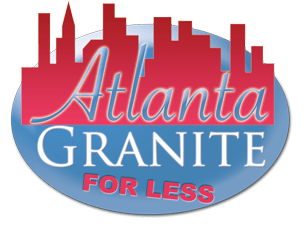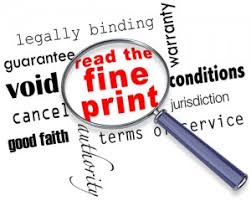 CONTRACT & WARRANTY TERMS & CONDITIONS
AGFL Granite Limited One Year Labor Warranty
The stone materials used in your home have been cut from premium quality natural or engineered stone that has been selected by AGFL Granite for its natural color, grain structure, and durability characteristics based upon your specified criteria. AGFL Granite is proud to be the fabricator and installer of the natural or engineered stone in your home.
Our labor warranty applies to natural or engineered stone installed in its original location by a AGFL Granite trained professionals and becomes null and void if the stone is moved or altered in any way from its original installation location or has been serviced or treated by any party other than AGFL Granite. This warranty covers only the materials and workmanship supplied by AGFL Granite and expressly excludes defects in materials or workmanship supplied by any party other than AGFL Granite.
This warranty does not cover surface scratches, stains, etching or any defects that arise as a result of either normal wear and tear, abuse, or are naturally occurring in the stone itself. This warranty does not cover defects that arise as a result of structural movement or the expansion and contraction of substrates. This warranty does not cover the cost of any repairs or replacements undertaken prior to your receipt of claim verification from AGFL Granite .
Any claim against this warranty must be submitted in writing to AGFL Granite. Within thirty days of receipt of a claim, AGFL Granite will contact you to arrange for a AGFL Granite field inspector to inspect the stone. Upon verification by the AGFL Granite field inspector of a valid claim made against this warranty, AGFL Granite will, at its option, repair or replace, in whole or in part, the affected material. Failure to reasonably cooperate with AGFL Granite after the submission of a claim shall void all warranties.
The cost of repair or replacement shall be the responsibility of AGFL Granite or its authorized representatives and includes the labor charges necessary to repair or replace the stone material. This warranty covers only the labor and material costs associated with the removal and replacement of the defective stone. If replacement of the stone is deemed necessary, replacement will be made with a stone marketed by AGFL Granite at the time of replacement, that is as nearly identical as possible.
The terms and conditions outlined herein are agreed to by both parties prior to receiving deposit and initiating the fabrication process of the project. Both parties understand, agree and are bound by each and every paragraph herein. If a deposit has been made in any way via credit card, check or cash, the credit card authorization, a signed check and/or cash receipt is indication that PURCHASER has entered into this contract and agreed to these terms as stated in the initial estimate which is given to PURCHASER.
The parties to this agreement are PURCHASER and SELLER. Purchaser represents that he/she has the legal authority and right to enter into this contract and that he/she agrees to keep the property and improvement free from any obstructive or conflicting claims that would interfere with SELLER's work or performance under this contract.
PURCHASER agrees to make all payments in accordance with the terms and conditions of this contract. PURCHASER further agrees that any payments not made timely will be subject to interest rate of 2.5% per month until paid in full. PURCHASER also agrees that non-payment of all or any part of the agreed upon amount shall render all SELLER's warranties null and void and also subject the PURCHASER to having legal action taken and a lien placed on the property where products and services were rendered.
If a dispute arises from or relates to this contract or the breach thereof and if the dispute cannot be settled through direct discussion within 30 days, the parties agree to solve the matter through the mediation and Small Claims/Special Civil court system in the County of Cobb in the State of Georgia. PURCHASER also agrees not to contact the Better Business Bureau, Consumer Affairs or any other agency without first notifying the SELLER of his/her intention to do so and allowing 90 days for satisfactory resolution by the SELLER.
Both parties agree NO modification to the contract shall be enforceable unless it is in writing and signed by both parties.
FORCE MAJEURE: delays caused by floods, strikes, illness, labor disputes, backordered material, accidents, acts of God or other causes beyond the reasonable control of the SELLER shall excuse or extend the time for performance of the contract. PURCHASER has provided for such property damage insurance as he/she feels adequate. This labor warranty will be in effect for one full year from date of installation.
PAYMENTS/INVOICE:
A deposit of 50%-75% of the total order is required at the time of purchase depending on material/distributor; If slab material is not from the stock inventory then up to a 75% deposit is required. The remaining 50%- 25% of the total order is due at the completion of countertop installation. If PURCHASER or blue prints/layout dimensions from PURCHASER gives miscalculated or modified square footage of project which substantially varies from templated square footage and it is determined to effect the cost/pricing of any stone material, fabrication or installation charges, the original estimated square footage will be invoiced or the SELLER has the right to increase the installed price of the project based on the actual square footage. PURCHASER understands that any changes which are miscalculated or made to the agreed upon plans and specifications, may result in additional costs for labor and/or materials. PURCHASER agrees to pay such additional costs upon presentation of billing by SELLER.
All prices that are based on plans or measurements provided by PURCHASER are subject to increase in the event of any inaccuracies therein. SELLER will not be liable for any inaccuracies originating from plans or measurements provided by the PURCHASER.
REFUNDS/EXCHANGES/ CANCELLATIONS:
Under current law, this agreement may be cancelled unilaterally by PURCHASER by notifying SELLER in writing by registered mail or telegram by midnight of the third day following signing of the contract. If PURCHASER cancels the contract after fabrication of materials, PURCHASER agrees to pay 100% of total material costs, any labor costs rendered and/or is subject to additional restocking/cancellation fees. Approval of any and all refunds, exchanges or cancellations will be at SELLER'S discretion.
For all granite or engineered countertops, no full refunds can be issued once fabrication has begun and if a template has been done a charge of $4 per square foot will be incurred.
All countertops are made from natural granite or engineered stone, therefore, natural or manmade 'imperfections' (patterns, streaks, color variances, etc) may exist within the material. Changes can not be made to these permanent natural patterns and color variations. Seam(s) will exist depending on the size and layout of the kitchen or vanity countertops within the slab dimensions of selected materials. Please consult the granite template technician on site for more details. Granite, marble or quartz is a natural or engineered element and may have certain cutting limitations depending on the stone. Customs shapes and cutouts may have imperfections that are inevitable due to the nature of the stone.
PURCHASER understands that granite countertops even though sealed upon delivery may stain, and understands that maintenance is the PURCHASER'S responsibility. Stain resistant sealers are not the same as stain proof sealers.
SELLER has the right to cancel the job at anytime without penalty. If SELLER cancels the contract, he/she agrees to refund any portion of the PURCHASER'S deposit/payment that pertains to products not yet delivered and/or services not yet rendered.
PREPARATION
PURCHASER agrees to have all work areas broom cleaned and ready for the installers when they arrive.
PURCHASER is responsible for providing proper temperature and humidity conditions at the job site. PURCHASER is aware that products can be adversely affected by too little or too much humidity, and hereby accepts responsibility for any damage occurring as a result of adverse job site conditions.Unless otherwise specified, PURCHASER'S responsibility includes the removal of all furniture, fixtures, and appliances so that the SELLER/INDEPENDENT CONTRACTOR shall have clear access to the work area. SELLER is not responsible for damage to furniture as a result of moving.
PROFESSIONAL INSTALLATION
PURCHASER is aware that installation or removal of materials/products may create dust in the air and PURCHASER has taken such precautions as he/she feels adequate to protect the surrounding area from such dust. SELLER shall not be held responsible for any damage resulting from dust nor shall SELLER be responsible to clean up dust.
PURCHASER understands that installing countertops is a construction project and agrees to vacate the area if needed during the installation process. PURCHASER agrees that SELLER WILL NOT be liable for injuries that may occur to the PURCHASER, family, friends, and/or pets as result of the construction area not being vacated.
PURCHASER understands that during the installation, some damage to walls/trim or ceilings may occur. SELLER will not be held responsible for repairing, replacing and/or painting of these items.
PURCHASER understands that installing countertops is a construction project which, in process, may disclose unforeseen barriers to proper completion of the contracted work. Any necessary but unforeseen repairs to, or preparation of, the job site is not the responsibility of the SELLER. Any additional work as a result of unforeseen repairs will be priced and agreed to prior to doing additional work. PURCHASER agrees to pay for this additional work upon completion of work.
Granite countertops will be installed within a reasonable time after templating. Precise measurements must be made to ensure accurate fabrication of granite countertops.
PURCHASER understands that SELLER may hire independent contractors for installation and SELLER is not responsible for any other jobs privately negotiated between the independent contractor and PURCHASER.
SELLER is licensed and insured in the State of Georgia for the Sale and Installation of Granite Countertops.
SELLER warrants the installation of the countertops for one year from the installation date. All warranty is for defects in workmanship or material that is determined to be caused by error on the part of AGFL Granite and/or it's contractors.
PURCHASER is responsible for any necessary adjustments to hinges, corbels, tracks or necessary after installation products.
SELLER maintains all granite templates, installation and service are offer directly through AGFL Granite . For all granite warranty and services after installation, PURCHASER must directly contact AGFL Granite.
SELLER will not be responsible for any required plumbing (Dishwasher, Sinks etc.) gas, appliances, paint, flooring, wall (brackets for supporting granite tops), soffit, or electrical work (Hood, Range, Oven, Outlets, Switches etc). Such work (removing, relocating, reconnecting & adding) must be done by a licensed plumber, handyman or electrician to be hired by the PURCHASER. Seller may provide assistance in scheduling a licensed plumber after installation but is not responsible for this labor. The license plumber will have his own contract and warranty to address with PURCHASER.
SELLER will not be responsible for installation or moving of any appliances or furniture.
PURCHASER accepts responsibility for materials delivered to job site in good order by SELLER or his suppliers and agrees to provide protection against theft and damage from the elements.
As is the case with any natural stone material, there will be variations in color and markings in each individual natural stone. These variations should not be regarded as defects. They are characteristics of natural stone that give the material its uniqueness and dramatic beauty. We encourage you to take the opportunity to personally approve your natural stone lot at the fabrication facility that will be producing your countertop.
With polished granite and marble, any or all of the following natural characteristics may be present:
• Areas, especially in marble, that have been filled with a matching color epoxy that may compromise the integrity and strength of the materials. •Variations in veining, color, and movement that may be present in any natural materials. Materials that are referred to as "swirl" granites exhibit more of these types of natural occurrences.
•Fissures: small visible lines on the surface of the polished or honed slab which rarely indicate or affect the structural integrity of the product. •Beauty marks: natural mineral deposit concentrations that can be seen as intensified spots or lines of color, lack of color, or areas with compromised polishing ability.
•Pitting: "pock marks" of varying size on the surface of a slab which are a result of the tightness of the material grain and the material's ability to accept a polished finish.
The presence of any of these characteristics adds to the uniqueness of your material, and in the majority of cases does not compromise the durability of your product. Due to the large volume of natural stone we purchase from our suppliers, AGFL Granite reserves the right to refuse any natural stone lot that does not meet the highest quality standards, including shipments containing heavy pitting or markings, faded coloration, or excessive cracking. We are committed to using only the best-valued products for your countertops.
As our product is a product of nature. Natural color and veining will vary. Merchandise is sold "as-is," there are no warranties, expressed or implied. Seller is not liable for shade variation, crazing, scratching or wear of stone surfaces, defects discovered after installation or alteration of the stone or other materials, abrasion on installation, mishap, or other imperfections due to surface characteristics of the stone. No returns will be accepted.
*All engineered stone such as quartz material comes with its own manufacturer's lifetime limited warranty.
Upon deposit payment, a valid contractual agreement is in effect whether or not a written signature has been obtained. The deposit payment, whether by credit card, cash or check becomes the authorization and "virtual signature"  of these terms and conditions and authorizes AGFL Granite to fabricate natural or engineered stone according to the template and all referenced sink(s), faucet holes, and/or cook-top cutout as per manufacturer's recommended dimensions or by template. AGFL Granite will not alter any template or dimensions recommended or supplied by the manufacturer. The deposit payment is indicative that you are fully aware and accepting of the contract and warranty contain herein and agree to it's terms and conditions.
Atlanta Granite For Less 2001 Duncan Dr. NW Ste. 44, Kennesaw, GA 30156 404-307-9185 atlantaGFL@gmail.com
Contract Revision 7.3 05/10/2016